Mobile coating service
Among other things, OT Schwerin has specialized in the worldwide coating of components from stationary gas turbines. With the help of mobile coating systems, special tools and specialist staff, the components are processed directly on site in power plants / workshops.
Mobile services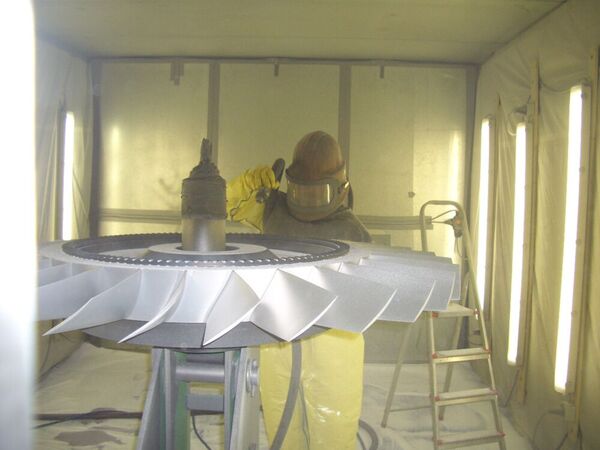 Renewal of the metal-ceramic coatings on paddle wheels, rotors and housing parts
metallic flame spray coatings on turbine parts as protection against hot gas corrosion / oxidation
The high quality is based on many years of experience, highly qualified employees and effective equipment. The increasing global demand confirms the professional service and reliability of OT Schwerin in the market.